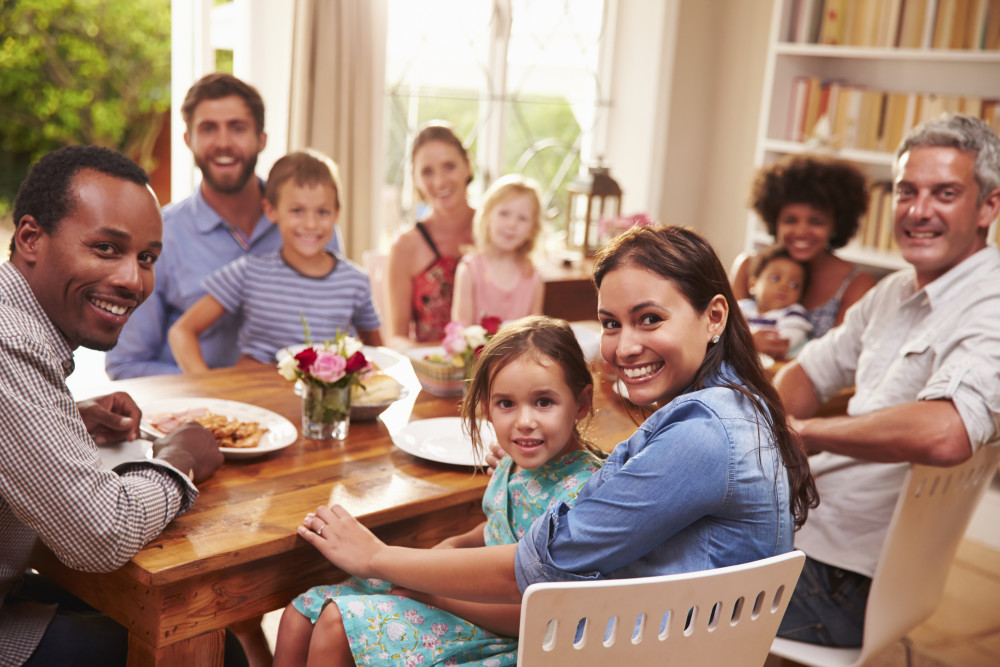 Conditions Treated at our Biomedical Clinic: Mensah Medical is an international biomedical clinic for patients diagnosed with autism, ADD/ ADHD, Alzheimer's disease, anxiety, bipolar disorder, depression, postpartum depression, schizophrenia, behavioral disorders, pyrrole disorder, learning disorders, and eating disorders. Mensah Medical treats both pediatric and adult patients through biochemical lab testing and individualized nutrient therapy as part of our unique and innovative integrative care. Our nutritive therapy also works with patients who are in treatment for cancer as well as patients diagnosed with Parkinson's disease. 
Conditions Treated at Mensah Medical
Alzheimer's Disease
Alzheimer's Disease Treatment: Recent published research suggests that degenerative brain diseases are associated with oxidative stress or "free radicals" in the brain accompanied by low levels of metallothionein and glutathione or "protector proteins". These significant markers appear to contribute to the chronic inflammation which underlies the brain cell destruction caused by AD.
Given the significant, clinical correlation of oxidative damage found in patients on the autism spectrum and those with AD or dementia, Dr. Walsh and Albert Mensah, MD, began using the successful antioxidant therapy approach found in patients with both autism and in beginning stages of AD or dementia.  Read more…
ADD and ADHD
ADD and ADHD Treatment: Mensah Medical's ADD and ADHD alternative treatment protocols are individualized to the child's unique biochemistry and other factors, such as height and weight. Our ADD and ADHD alternative treatment is aimed at normalizing biochemistry in the body. Our ADD and ADHD alternative therapy program is not a "one size fits all" that we prescribe for all patients. What makes Mensah Medical unique is the individualization we provide for each patient. All our patients have unique biotypes and we use diagnostic testing to determine the best ADD and ADHD alternative treatment protocol for each person. Read more…
Anxiety Disorder
Anxiety Disorder Treatment: Anxiety disorders can have differing diagnoses. They are: panic disorder, social anxiety disorder, and various phobias. At Mensah Medical we seek to uncover the underlying cause of symptoms like anxiety by coordinating by utilizing diagnostic laboratory testing. Mensah Medical's  protocol is designed to normalize key chemical factors that influence neurotransmitter production and activity. By correcting imbalances of essential nutrients in the body, Mensah Medical's approach is safe, natural and effective. If you or a loved one is currently on an antidepressant and/or another psychiatric medication, Mensah Medical physicians will work to first restore your chemistry, rebuild your foundation, and then look to work with your physician to slowly decrease your medication. Read more…
Autism Spectrum Disorders
Autism Spectrum Disorder Treatment: At Mensah Medical our autism spectrum disorder treatment protocol targets our patient's body and brain chemistry. We run diagnostic laboratory tests to determine chemical imbalances that can be corrected through our targeted advanced nutrient therapy protocol. We also evaluate gut issues, dysbiosis, metal dysregulation, with a heavy focus on oxidative stress. In other words, we treat the whole child. Our philosophy is individualized. Remember, in medicine, when physicians see an autistic child, they've only seen ONE autistic child. Each child is his/her own individual person.  Read more…
Bipolar Disorder/ DMDD
Bipolar Disorder Treatment: Bipolar disorder is estimated to affect nearly 6 million Americans, or about 2.6% of the U.S. population 18 and older every year. More than 1 million children are diagnosed each year but according to experts, the genetic-based disease of the brain and nervous system is often misdiagnosed. Today there is an alternative label for children called Disruptive Mood Dysregulation Disorder. It's possible both conditions have their root cause in a blood hemoglobin disorder that strips the body of vital nutrients when under excessive stress or in a methylation disorder.  Read more…
Depression
Depression Treatment: Depression affects as much as 10% of adults in the United States.  Approximately 3% to 8% of all children and adolescents have a depressive disorder, and 20% of young people show signs of some depressive symptoms. While Americans spend billions of dollars on prescription medications, drugs are not always necessary to treat these disorders.  The limitation is that psychiatric drugs are foreign molecules in the body that may produce unpleasant and sometimes side effects that are worse than the condition itself.  Often times, these medications treat only the symptoms without addressing the underlying root causes of the issue.  Targeted Advanced Nutrient Therapy is an effective method for treating anxiety and depression without harmful damage and adverse side effects. Read more…
Disruptive Behavior Disorders
Behavior Disorder Treatment: Out of control disruptive behavior disorders can be successfully treated at Mensah Medical with individualized targeted nutrient therapy protocols, nutrition, and intense therapy.  If your child or teen has behavioral problems that show up more often, last longer, and are more intense than average, it is important to find out why. Disruptive behavior disorders affect nearly every extended family in the United States. At Mensah Medical we also acknowledge gut dysfunction (malabsorption, a hypoglycemia, and leaky gut), dysbiosis (which is an imbalance between good and bad bacteria), yeast disorders, and auto immune disorders as key contributors to many pediatric behavioral challenges.  Read more…
Eating Disorders
Eating Disorder Treatment: Eating disorders and nutrient deficiencies go hand in hand. But many folks think that the nutrient deficiencies are caused by the eating disorder, especially in the case of anorexia nervosa and bulimia. We believe that genetic, environmental, and epigenetic factors all play a role in the development of anorexia nervosa and bulimia.  In our research as well as our practice we have seen a specific pattern in biochemical imbalance especially with the anorexic population. Most of them tend to be undermethylated and severely zinc deficient. There is also an emotional component in the treatment of an eating disorder that is necessary to help retrain thought patterns and emotional triggers. Anorexia and bulimia eating disorders need careful individualized targeted nutrient therapy as well as intense psychotherapy, cognitive, or behavioral therapy to successfully overcome.  Read more…
Learning Disorders
Learning Disorder Treatment: Learning disorders can be caused by a myriad of factors, genetic, environmental, and epigenetic in nature. Our treatment protocol for learning disorders balances brain chemistry with individualized targeted nutrients based on patient's diagnostic laboratory testing. Mensah Medical works with patients suffering from a variety of disorders, and we have seen improvements in these conditions with our targeted nutrient therapy treatments. In many of our patients we've discovered key nutrient deficiencies and biochemical conditions that can contribute to their learning disorders. Once balanced, patients with learning disorders have seen improvement in their symptoms and overall academic performance.  Read more…
Obsessive Compulsive Disorder
Obsessive Disorder Treatment: Obsessive Compulsive Disorder (OCD) is a clinical diagnosis that we've found through the years, is often tied to undermethylation. Our diagnostic lab testing shows that many individuals diagnosed with mental illnesses like OCD have severe undermethylation. This typically coorrelates with low serotonin activity. Obsessive Compulsive Disorder afflicts around 2 percent of the population. It typically begins in adolescence. The disorder can be accompanied by an eating disorder, anxiety disorder, or depression. Both men and women are diagnosed with obsessive compulsive disorder, and in even numbers. This chronic condition is caused by both biochemical imbalances and epigenetic factors.  Read more…
Postpartum Depression
Postpartum Depression Treatment: At Mensah Medical we have seen a higher susceptibility toward postpartum depression in women who've had depression earlier in life while experiencing hormonal changes in their bodies. According to the Centers for Disease Control, 11 to 20% of women who give birth each year have postpartum depression symptoms. Out of 4 million annual live births, approximately 600,000 women in the U.S. may possibly be diagnosed with PPD each year. Women with a history of postpartum depression tend to have unusually high levels of copper in their blood, according to a study published in the Journal of Trace Elements in Medicine and Biology, in February 2007. Elevated copper can effect a wide range of women's health issues and be at the core of many conditions such as fibroid tumors, endometriosis, and certain types of cancer. Women with a history of estrogen dominance and depression while experiencing hormonal changes should contact our clinic for information on individualized targeted Advanced Nutrient Therapy to limit their risk, or help heal, symptoms of postpartum depression.  Read more…
Pyroluria, Pyrrole Disorder
Pyrrole Disorder Treatment: Pyrrole disorder is often seen in children, adolescents, and adults who have previously been diagnosed with ADHD, autism, Asperger's syndrome, anxiety, Tourette syndrome, behavioral disorders (including ODD), fears/phobias, sensory processing disorders, and learning disorders. Common mood instability symptoms of pyrrole disorder include high irritability and temper, poor stress control, frequent infections, poor short-term memory, and sensitivity to light and sound. Physical signs include white spots on finger nails, a sweet or "fruity" breath, and poor wound healing. In teenagers symptoms may include depression, pessimism, severe mood swings, or a prior diagnosis of Bipolar Disorder. Often times these individuals withdraw socially and have a tendency to stay up late.  Read more…
Schizophrenia
Schizophrenia and Schizoaffective Treatment: A significant number of individuals who come to Mensah Medical have been diagnosed with schizophrenia or schizoaffective disorder. This type of a mental illness usually appears in late adolescence or early adulthood, but it can strike at any time in life.  The signs and symptoms vary from person to person, but many people with the disorder report experiencing delusions or hallucinations. They report hearing voices, as well as seeing, smelling, tasting and feeling things that are not there. Many also have very inappropriate or strange behaviors, disorganized speech, decreased motivation or interest, and can appear emotionless.  Natural healing for schizophrenia is possible when the patient's biochemistry reveals underlying conditions producing the disorder.  A significant number of patients diagnosed with schizophrenia have low histamine levels in the blood. We treat patients with schizophrenia by careful evaluation of symptoms and biochemical lab testing. As their biochemistry stabilizes and normalizes their symptoms improve.  Patients with schizophrenia often have high copper levels, as copper lowers histamine in the body.  Excess copper is also known to cause psychosis.  Read more…