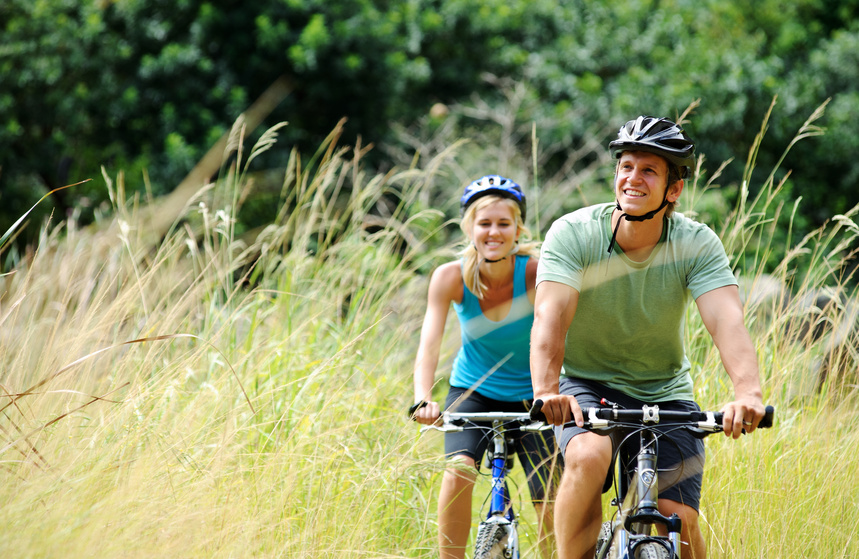 The physicians at Mensah Medical will work to get to the root of your family's health issues in a calm and friendly atmosphere. They are dedicated to treating you like family, and care enormously about patient compliance, education, and service. When dealing with health issues, the staff at Mensah Medical knows you want the best of both worlds. You want holistic physicians that are focused on finding the root cause of a condition and can combine the best ideas and practices of conventional and alternative medicine.
Our Philosophy Includes Traditional Lab Testing

We provide you with an extensive clinical experience on your initial visit. Our clinic provides a detailed initial visit that includes a nurse exam, individual and family health history, and an extensive clinical exam by Dr. Mensah or Dr. Bowman.
The physicians at Mensah Medical evaluate each patient's condition and look to uncover underlying chemical abnormalities that can contribute to mental and physical disease.  As part of our philosophy at Mensah Medical, we also look for possible physiologic, genetic, epigenetic, and environmental factors that may affect each patient's well-being. 
Part of our philosophy involves using Advanced Nutrient Therapy protocols. These are prescribed vitamin, mineral, and amino acid compounds that are individualized according to each patient's specific lab testing results. We provide nutrients at a therapeutic level, which means the doses are often higher than the RDA. Therapeutic levels are necessary to target a patient's specific imbalance and correct underlying imbalances.

About Therapeutic Levels of Customized Vitamins, Minerals, and Amino Acids
The human body has an elaborate system for managing and regulating the amount of trace metals and other key nutrients circulating in the blood and stored in cells.  When this system fails to function properly, abnormal levels of trace metals can develop in the brain and other parts of the body affecting a variety of physiological systems and causing biochemical imbalances. The past few decades have seen a major advance in the understanding of health conditions, ailments and symptoms. Integrative medicine recognizes various nutrient deficiencies, such as vitamin D, that lead to disease. Unlike many health providers, our philosophy of care looks at nutrient therapy from a synergistic and very personalized point of view. Our advanced protocols are safer and more effective because we use specific lab testing to measure nutrient deficiencies and excesses in your body before we create a custom supplement to treat your symptoms.
Patterns of Biochemical Imbalances in Diseases and Disorders
Pyroluria/Pyrrole Disorder: Our philosophy of treatment involves a thorough patient history, which often reveals many symptoms and disorders that may indicate a blood hemoglobulin disorder called pyroluria/pyrrole disorder. Symptoms such as irritability, mood swings, sensitivity to light, sound, odors, and textures, anxiety, and rage may have undiagnosed pyroluria/pyrrole disorder. If you or someone you love is diagnosed with ADD, ADHD, OCD, or rapid cycling bipolar disorder, it may be a clinical manifestation of a chemical imbalance caused by pyroluria/pyrrole disorder.  These characteristic of pyroluria/pyrrole disorder are caused by a metabolic disorder affected by zinc and Vitamin B6 deficiencies.
Undermethylation: Eating disorders, perfectionist tendencies, seasonal allergies, low pain threshold, strongly addictive and self-medicating behaviors, such as smoking, alcoholism, illegal drug use and even medical non-compliance, are often indicative of undermethylation. reflected by high blood histamine.
Postpartum depression and postpartum psychosis: Postpartum disorders can be devastating, affecting not only the individual but also family members and household dynamics.  They have a strong correlation with elevated copper and estrogen levels.  Untreated imbalances and symptoms can worsen with successive pregnancies. In short, the brain becomes toxic causing disruptions in dopamine and norepinephrine function that could lead to excess worrying, hopelessness, worthlessness, guilt, anger, psychosis, suicidal thoughts, and even death. Our philosophy for women diagnosed with postpartum depression and postpartum psychosis is to treat chemical imbalances that lead to copper overload symptoms through therapeutic individualized nutrient therapy.
Alzheimer's Disease: Affecting not only the patient, but often times the extended family, especially in later stages, this debilitating condition has very specific pattern of deficiencies. For patients with early onset and mild to moderate Alzheimer's disease we offer treatment protocols that may stop the progression of the disease and facilitate mental stability. Our early results are promising – most patients report a partial return of lost memories and stable mental functioning for years.
Autism Spectrum Disorders: These neurodegenerative diseases present challenges in both diagnosis and treatment.  They require early intervention to stave off further progression.  For patients on the autism spectrum, our philosophy and therapeutic goal is to support mainstreaming of the patient to the point of recovery.