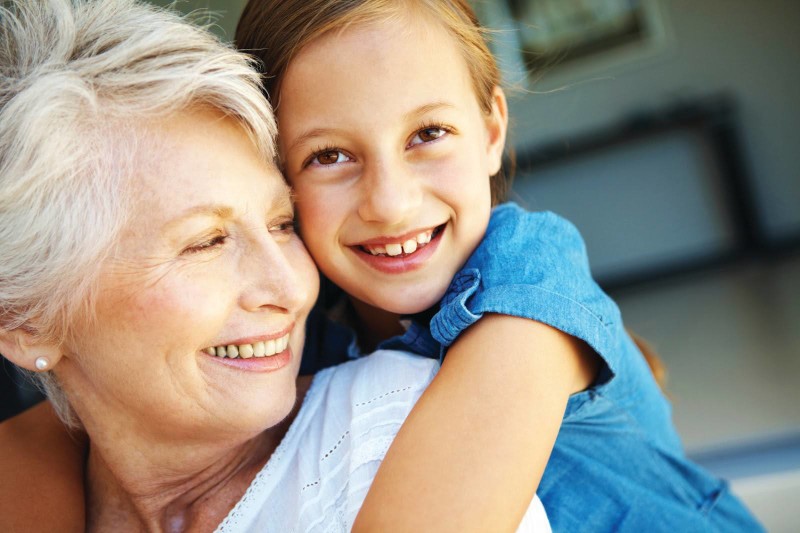 Mensah Medical Newsletter Archives are housed on this page. Our newly updated Mensah Medical Newsletter offers valuable information for patients, prospective patients, general audiences, and practitioners. It is published every month on the 15th. Each new issue will feature specific conditions and offer tips for patients that address frequently asked questions.
Each Mensah Medical Newsletter has five main sections:
The Mensah Medical Minute which specializes in short articles that include information, advice, and answers from Dr. Mensah and Dr. Bowman on common questions patients ask.
In the Spotlight which features various experts in the field who have made contributions that can benefit our audience. If you are a professional who offers complimentary services please contact mensahmedpr (at) gmail.com for consideration in a future issue.
Calendar of Events has been updated for convenient touch functionality on mobile devices. Readers can now open newsletters and touch hyperlinked phone numbers to call and touch addresses to open Google Maps app and get driving directions. This section will be updated monthly to reflect outreach, speaking, and fundraising events up to eight weeks from publishing date.
Did You Know? is a new short, three or four sentence message that pertains to patient self-care, compliance, and self-awareness.
Monthly Recipes will be featured that are tailored for biochemistry, and for our featured conditions.
Click the link below to Subscribe:
Mensah Medical Newsletter Subscription link.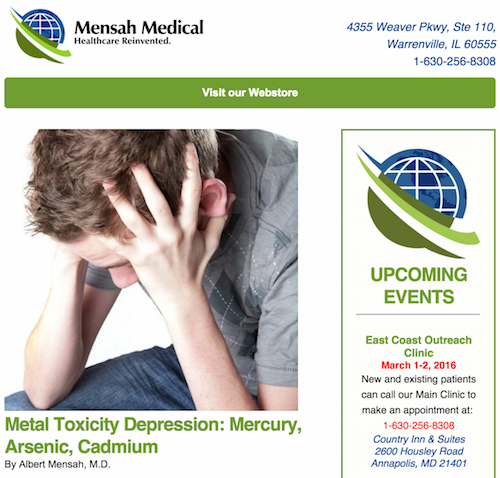 Be sure to add us to your email contact list to avoid missing an issue. You can do this by clicking on the link at the footer of our newsletter which reads, "Add us to your address book." This will ensure that our newsletters do not go into your spam folder. Our Newsletter is Published Monthly on the 15th, and when you subscribe it will go right into your inbox.
You can also follow us on Facebook and Twitter, where a link to our newsletters will be automatically posted each month.
---
Read our Mensah Medical Newsletter Archives Here:
In this Mensah Medical newsletter archives issue: ADHD, learn why Ritalin works and natural treatments that do the same, find out how high copper affects women's health, listen to Dr. Mensah's Autism One presentation (
download a PDF of the presentation
), get a monthly recipe from nutritionist Samantha Gilbert, and get tips on how to solve compliance issues for kids with sensory issues.
---
In this Mensah Medical newsletter archives issue: An alternative Alzheimer's Disease Treatment using 22 nutrients that may synergistically halt progression for 85% of early onset and mild to moderate AD patients. Learn titration information for initial supplementation protocols and get a depression busting pumpkin chili recipe from nutritionist Samantha Gilbert.
---
In this Mensah Medical newsletter archives issue: We focus on diabetes management and advanced nutrient therapy treatment for patients.  This month in the spotlight is author Beth Greer, who discusses non-toxic cleaning tips. We also have Thanksgiving holiday tips from Certified Holistic Nutrition Practitioner Samantha Gilbert, whom many of our patients have utilized for dietary and lifestyle changes that compliment their biochemistry results.
---
In this Mensah Medical newsletter archives issue: Learn about biochemical causes for Focus and Attention Syndromes (FAS), and how a balanced biochemistry can alleviate symptoms. New patients can read titration information and helpful dietary advice for yeast toxicity by Samantha Gilbert. If you struggle with nausea after taking your prescribed supplements, learn tips for how to combat this with ginger. This month we have William Walsh, PhD, president of the Walsh Research Institute and author of Nutrient Power: Heal your Biochemistry and Heal Your Brain in the spotlight. Learn about epigenetics in simple terms to understand how your environment and lifestyle play a part in your path to wellness.
---
In this Mensah Medical newsletter archives issue: We focused on helping both our new and existing patients remain compliant with their Advanced Nutrient Therapy protocols. Our staff is dedicated to improving patient care and communication in 2016. As part of this commitment, we begin with two free supplementation calendars (Phase 1 or Phase 2) that you can download and print out from your phone or computer. Just scroll down for the links embedded in this newsletter. Printed copies of these calendars will also be made available to patients who visit our office for their initial and follow up appointments this year.
---
In this Mensah Medical newsletter archives issue: We focus on why chelation is dangerous, and how Advanced Nutrient Therapy is a safer alternative. Samantha Gilbert discusses the need for of social support to help patients get the breakthrough they want. We also give new patients tips on when to contact the pharmacy. If you are having trouble with upset stomach from your supplements we offer tips.
---
World Bipolar Day is March 30. This issue focuses on Bipolar Disorder, Rapid Cycling Bipolar Disorder, and Pyrrole Disorder. Read about common clinical manifestations of Bipolar Disorder, other clinical factors that may cause symptoms of bipolar disorder, and how Rapid Cycling Bipolar Disorder may be connected to a severe oxidative stress phenotype caused by pyroluria/pyrrole disorder. Nutritional Therapist Samantha Gilbert also offers dietary advice for patients based on their biochemistry.
---
This month we are featuring information on biochemical imbalances and treatment options for patients with autism. We have two articles in this issue that touch on a topic that is often under-discussed: adults and adolescents with autism. Dr. Mensah discusses the biochemical differences between Asperger syndrome and autism, and treatment outcomes for adults and adolescents. Samantha Gilbert discusses synergistic efforts that work in the treatment of autism, and dietary interventions that go beyond gluten free, casein free, and non-GMO restrictions.
---
This month we are featuring information on oxidative stress and folic acid.  Many patients don't understand exactly what oxidative stress is and how we treat it through antioxidant therapy as part of our Advanced Nutrient Therapy protocol. This issue hopes to explain oxidative stress for patients. A recent study by John Hopkins University School of Medicine was published this month on the dangers of excessive use of folic acid during pregnancy and while nursing. In this issue Dr. Mensah explains in detail when folic acid supplementation during pregnancy is appropriate, and when caution is required for both mother and baby.
---
This month we are answering some questions for patients about forms of folate, myths about copper and it's association with methylation disorders, and the relationship between histamine and mast cell disorders.  This issue hopes to explain these concepts for patients.  You may be interested in watching Dr. Mensah's recent presentation, "Bio-Nutrient Therapy: An evidence-based model for autism recovery" held at the Autism One conference in Chicago on May 28, 2016.
---
This month we are featuring information on zinc deficiency and its role in general anxiety disorders.Anxiety can have many causes, some of which are environmental, but in this issue we look more specifically in the role zinc playsin mental health disorders. We also take look at the dangers of Ashwagandha supplements for adrenal fatigue in relation to a patient's copper levels, methylation status, and current health conditions. Readers will also get a summer non-dairy ice cream recipe from nutritionist Samantha Gilbert.
---
This month we are answering some questions for patients about whether or not your methylation status is related to your copper levels. We want to dispel some widely accepted myths on the subject. We are also looking at the biotanical Rhodiola, it's popular use, and the dangers of using it, especially for patients with bipolar disorder.
---
This month we are looking at the biotanical Lavender, it's popular use, best practices, and when to use with caution. Mensah Medical has seen positive outcome results in over 85% of patients who've used our targeted nutrient therapy protocols with compliance to treat their biochemical imbalances. We also have a recipe for Romesco Sauce and tips for better compliance.
Save